Earth Day with Wicker Wings 🌱
Happy Earth day everyone!
At Wicker Wings HQ, we celebrate earth day every day! From our sustainable natural materials to our slow production practices - sustainability has always been at the heart of what we do.
INVESTING IN THE PLANET, TOGETHER
We've always believed in the planet first and beautiful handbags second, but how do we manage to do both? Well, our wicker bags start their journey as a single rattan seed deep in the Indonesian rainforests, where it's left untouched for seven years to fully mature capturing the world's Co2 and spreading their own seeds for the next generation of rattan bags to grow.
Rattan is one of the most natural, replenishable materials on this Earth. This Earth Day is all about investing in our planet and our bags are a product of the Earth that you carry. The rattan we use is a vine like plant, growing alongside trees. Harvesting is done by hand and the tip of the vine is then re-planted at the base of its tree ready to repeat the process - our Earth Day essential.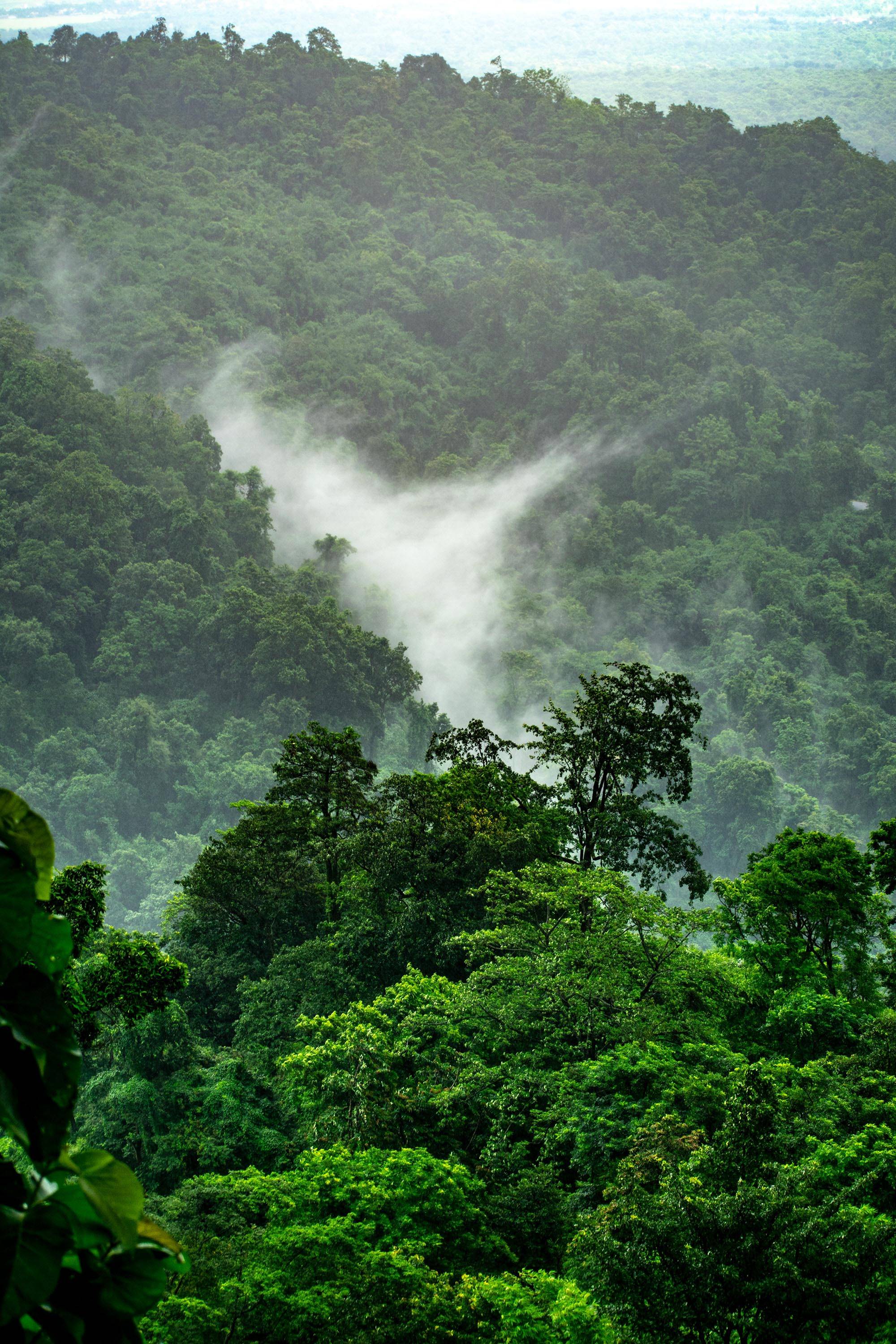 LET'S TALK LEATHER...
Let's talk leather, is it actually sustainable? We're always trying to discover new materials when it comes to leather alternatives, however that has it's troubles. A lot of the eco-leather on the market today is bonded to a silicone mesh and contrary to popular belief, it isn't biodegradable.
Our beautiful Italian Vegetable tanned leather is the only leather we've been able to source that is completely biodegradable, using only natural materials in it's tanning process and produces no toxic waste like chrome tanned leather which dominates the industry. All of our Italian leather hides come as a bi-product from the food industry, we know it's not perfect but we're always looking for eco-friendly alternatives.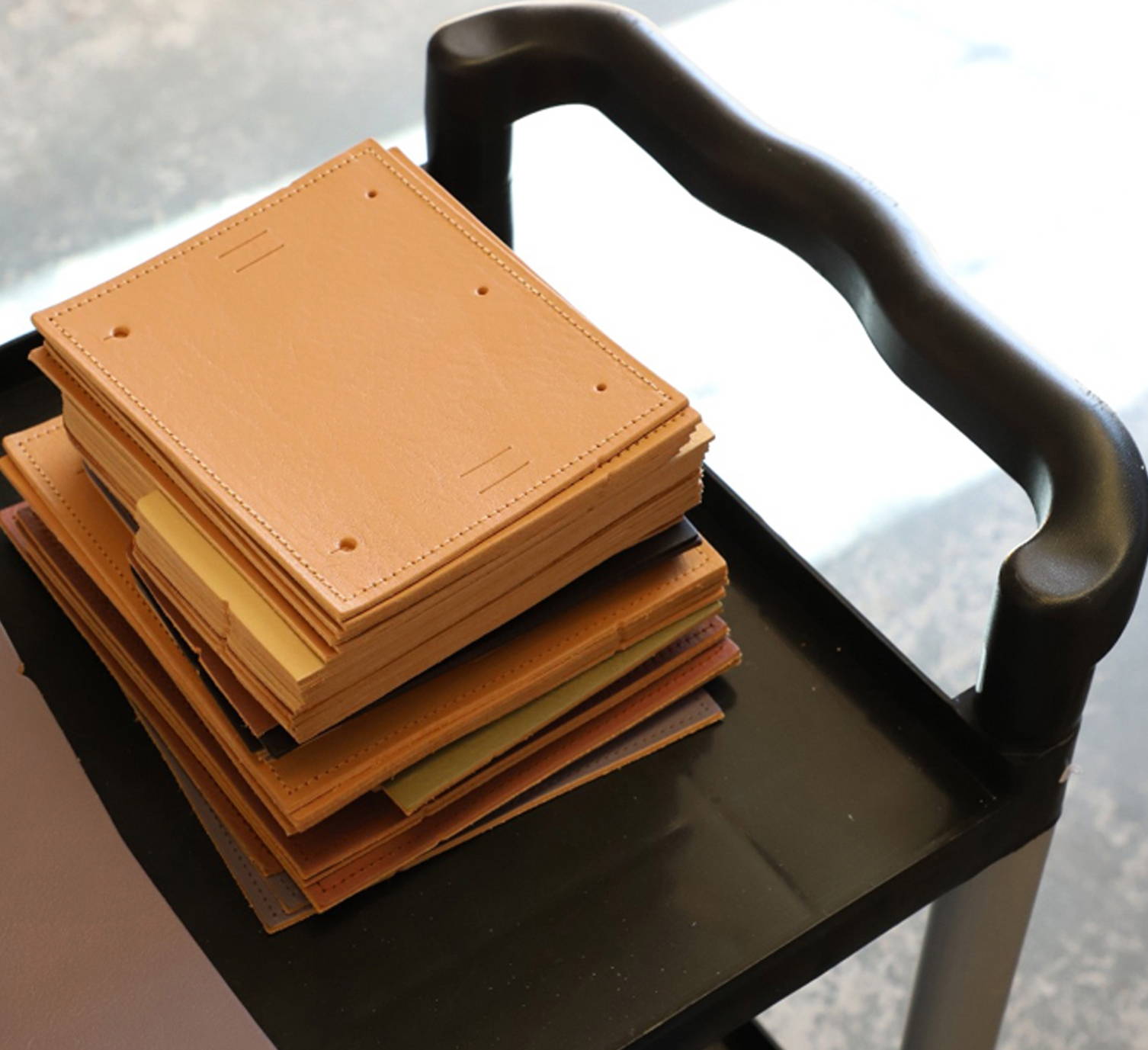 "
Since we're a small family run business we've been able to really pin point our problems when it comes to waste.
"
BY SEA OR BY AIR?
Our sustainability promise goes way beyond our materials. We strive to minimise our carbon footprint, overproduction and our waste. We use sea freight to ship our wicker baskets to England, its a much slower process and can take weeks to arrive at our studio - but it makes our carbon footprint a lot smaller. In fact a study by Defra shown that 2 tonnes of wicker baskets carried by a small ship emits 96% less emissions than being carried by cargo plane.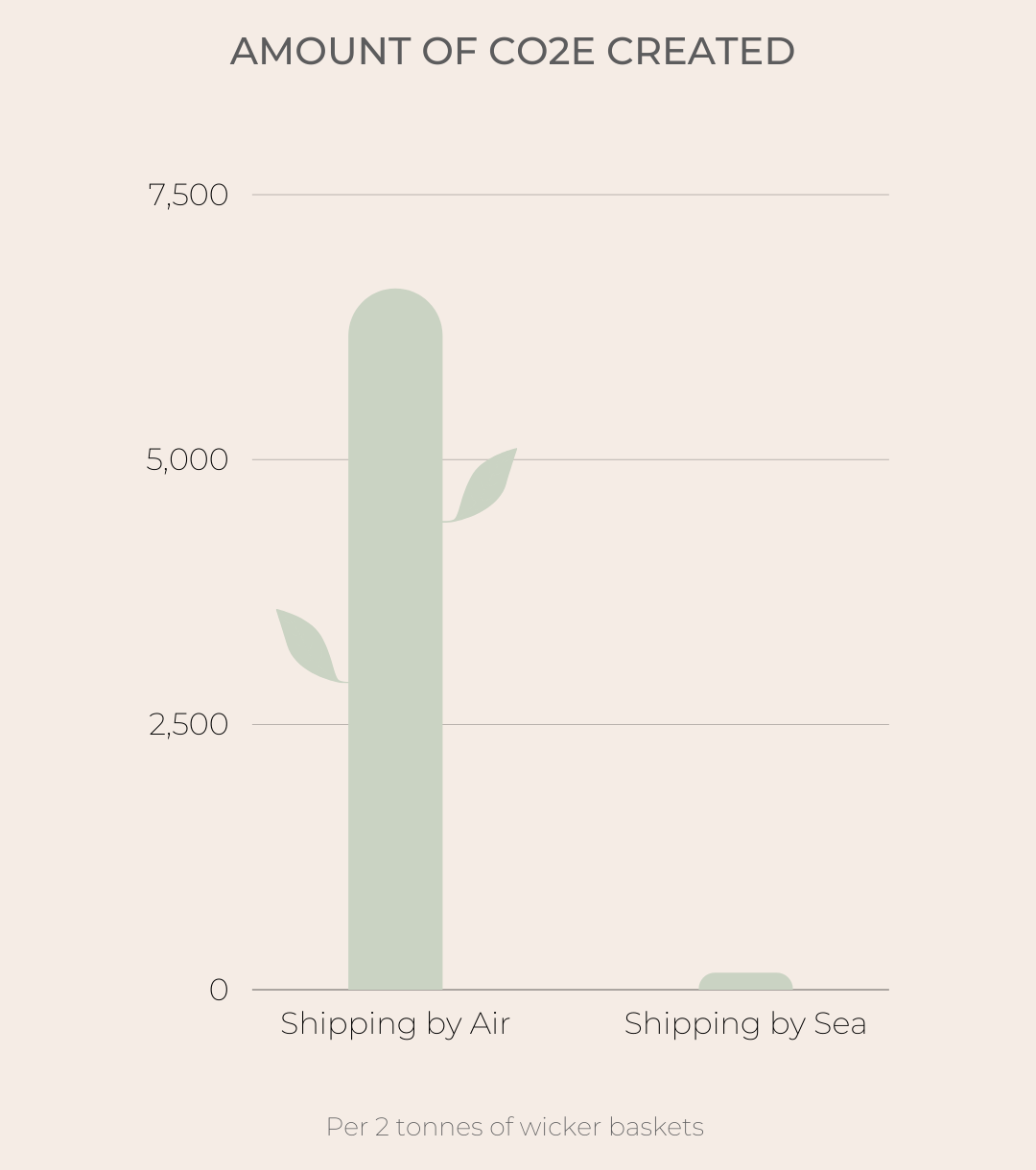 Since we're a small family run business we've been able to really pin point our problems when it comes to waste, did you know that 92 million tonnes of waste is produced by the fashion industry each year? That's a 3 tonne truckload worth of clothes every single second!
Even though we use sustainable materials, 15% of our leather hides are left over from the production of our bags but we never throw this away. Instead, we re-use this beautiful high quality leather for our (re)done project, a collection of small handmade leather goods that repurposes the surplus leather and gives it a new life.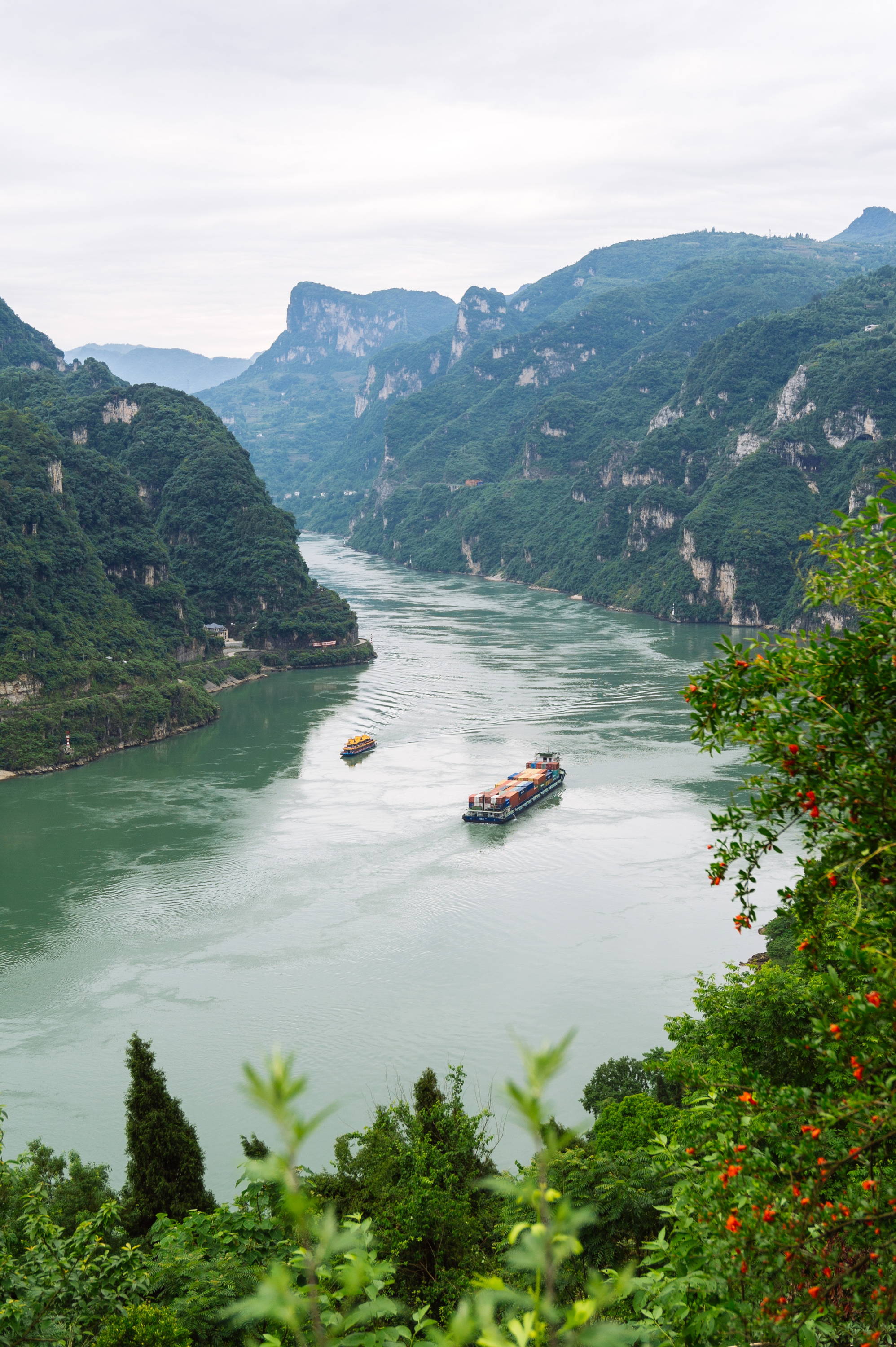 "
The handbag you carry does a lot more than just looking good, it's kinder to the environment and the people in it.
So next time someone asks you about how sustainable your wardrobe is, you know exactly what to tell them!
"
SMALL QUANTITIES, BIG DIFFERENCE
Our waste commitment doesn't stop here, oh no! We only produce in small batches and often create your handbag as soon as you press order, this eliminates producing extra bags that may end up as overstock once the season is over. We've gotten a lot better at this but sometimes we do have sample bags, overstock and surplus leather and baskets left over.
To combat this we created an annual a sample shop that saves these beautiful handcrafted wicker handbags from being sent off to landfill.